Commercial kitchen emphasize on your employee's workflow, energy consumption, labor cost and food quality. To run a day to day operation, you must aware of what kind of equipment's you should invest for a commercial kitchen or a restaurant without any hurdles later on. Each individual goal is differ from one another so it applies the same criteria's on having how big is each one's goals are and how and what kind of kitchen tools and equipment actually required to meet their need.
Factors that affect your total costs:
Menus
Location
Equipment features
Space availability
Type of restaurant
Developing the space,
Filling permits
Furniture
Kitchen equipment list for restaurants
1.  Refrigeration Units
Any business cannot survive without a proper refrigeration equipment such as chest freezer or a commercial refrigeration equipment which make sure of all the foods, ingredients and other kitchen items are kept at the safest temperature with total hygienic way.
Choose the right compressor that meets your need by having the best energy conversation rating. 
Choose space and cooling capacity that matches your day-to-day operation.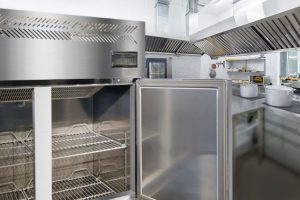 2.  Commercial Food Processors
Normally at restaurant type of kitchen, there will be a requirement for us to have frequent use of pureeing, shredding, chopping, grinding and blending separately. To cut the cost and energy, you simply can invest on buying the food processor which does all of those in a single hands.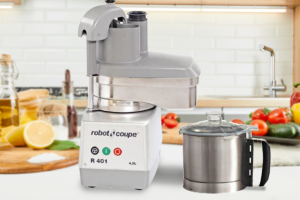 3.  Restaurant Cooking Equipment 
Gas or Electric equipment. Essentially, a piece of equipment should be approved by your chefs and staff.
Opt for equipment that you can use for multiple dishes.
4.  Storage Racks and Shelving
Storage equipment is offered in different sizes, styles and capabilities
Refrigerated storage: for foods, condiments, spices and other items that need to be chilled. 
Non-refrigerated: keeping kitchen tools and tableware.
5.  Ice Machines or Ice Makers
Make sure you have enough space for the machine. Ensure you have proper drainage for the equipment
6.  Beverage and Drink Equipment
The beverages on your menu decide on what type of equipment you need. Consider your business objective before buying, i.e increasing drink profits within x months or expanding menus starting in a certain month.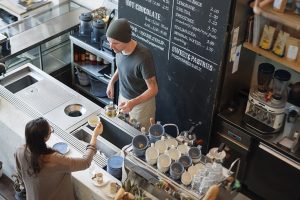 7.  Holding food and hot food display
This is another important equipment needed to keep the food at the ideal serving temperature. Food quality and flavor can preserve while comes up with display cases for easy grab and attractive showcase of your foods.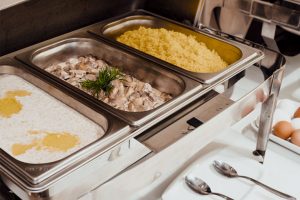 8.  Dishwashers
A commercial dishwasher is a must to have since it able to wash huge quantities of dishware by saving more time and labor simultaneously. 
9.  Prep Tables
Go for stainless steel prep tables must be a good choice since it is much durable, bacteria-resistant and withstand any challenges in a hectic kitchen.
10. Sinks and Benches
Sinks and benches is used for food preparation, dishwashing and general washing.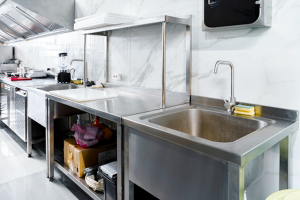 11. Waste Management
Keeping sanitation aligned with rules and regulations
12. Point of Sales
By having a POS system, it will be much easy for us to make the payment, and track sales and financial activities in your restaurant while providing reports on inventory management. You also able to do marketing, collect customer data, run programs and do promotions.